Ying-Ying Meng, DrPH, is a co-director of the Chronic Disease Program and a senior research scientist at the UCLA Center for Health Policy Research (CHPR). Her research focuses on the causes of and solutions to inequalities in health and health care delivery from a holistic perspective, as well as analysis of population-based data to understand the complex relationship between physical and social environments and chronic disease morbidity.  
Meng is currently leading a five-year statewide Priority Populations Initiative Evaluation, which is a comprehensive evaluation of the collective impact of the California Department of Public Health California Tobacco Control Program (CDPH/CTCP)'s Priority Populations Initiative, including 25 regional projects and 5 statewide coordinating centers, focused on African American and Black; Asian/Pacific Islander; Hispanic/Latino; lesbian, gay, bisexual, transgender, and queer (LGBTQ); and rural populations. She is also a principal investigator for a high-impact research project studying state and local policies on smoking behaviors and disparities, and examining the interaction of individual, community, and socioeconomic factors. Meng is also a principal investigator for a study that evaluates the acute health impacts from short-term particulate matter exposure on work loss days in normal times, or during and after wildfires. She has advanced expertise linking and analyzing health and environmental data to study social (e.g., policy and system) and physical environment patterns of inequity.  
Prior to joining UCLA CHPR, Meng was the vice president of Wildflowers Institute. She worked as a senior researcher in the Quality Initiatives Division of Foundation Health Systems and as the director of programs at the Association of Asian Pacific Community Health Organizations (AAPCHO). She also provided consultations to private, government, and international agencies. Meng has received awards for her work, including a Kellogg Health Fellowship and World Health Organization Fellowship. 
Meng has doctoral and master's degrees in health policy and administration from the University of California, Berkeley. She received her undergraduate education in English and literature from Fudan University and completed Chinese traditional medicine and Western medicine coursework in Shanghai, China.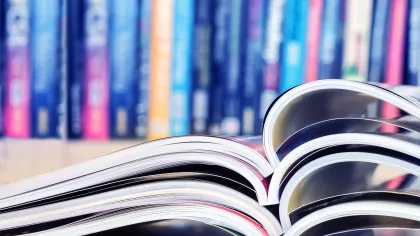 Journal Article
Authors aimed to study the association of short-term daily total particulate matter (PM2.5) exposure with work loss due to sickness among adults living in California. They used 2015 to 2018 California Health Interview Survey data (CHIS) on adults in the workforce living in California.