Weihao Zhou, MS, is a senior public administration analyst for the Health Economics and Evaluation Research Program. Currently he supports data management and analysis for multiple projects, including the US Health Research Services Administration Evaluation (HRSA), Public Hospital Redesign and Incentives in Medi-Cal (PRIME) and Whole Person Care Pilot Program Evaluation (WPC).
Prior to joining the Center, Zhou served as a data analyst for the Centers for Disease Control and Prevention, where he assisted in the implementation and evaluation of a household survey on chronic disease morbidity and also worked as a research assistant conducting longitudinal analyses on HIV epidemiology.
Zhou received his master's of science degree in epidemiology at the Tulane University School of Public Health and Tropical Medicine and has a bachelor's degree in preventive medicine from the Fudan University School of Public Health.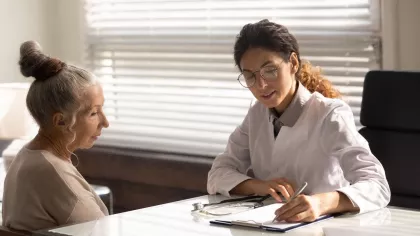 Research Report
UCLA CHPR's Health Economics and Evaluation Research team was selected to conduct the evaluation of California's Health Homes Program (HHP), which was implemented to serve eligible Medi-Cal beneficiaries with complex needs and chronic conditions. Authors share findings in this final evaluation report.